What is a HLR Lookup?
Posted 24th June 2021 in Guides
This post is part of our beginner blog series that simplifies parts of the mobile phone network. Keep an eye out for other technical posts in our blog.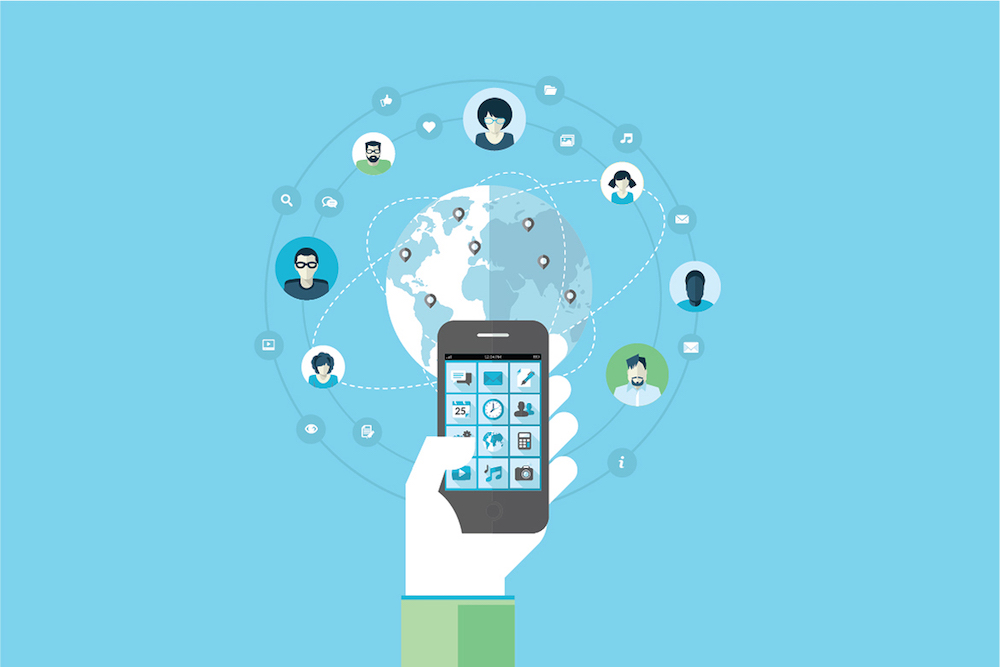 What is a HLR Lookup?
HLR Definition
HLR stands for Home Location Register. The Home Location Register (HLR) is a database that is hosted by each mobile network operator, storing details of the subscribers.
Each mobile network operator maintains its own HLR database for its own subscribers. This keeps the HLR database up to date with which services its subscribers are allowed to access. A separate database called a Visitor Location Register (VLR) temporarily stores details of users who all users who are currently using the network. This includes users from the mobile network's own HLR. If a subscriber has their handset switched on and the details of visitors who have roamed into the mobile network area from other mobile networks.
What is a HLR lookup?
Performing a HLR lookup or HLR Query means you provide a phone number and we look up the number to check if it's active. By validating the telephone number is real and checking the phone network it was assigned to. We send a message to the telephone network operator to ask if they have allocated that telephone number to a SIM card and if it is in use. The HLR lookup reports back if a mobile number is active, which telephone network it was originally assigned to and if the number has been ported to a different network.
A HLR lookup does not provide any information about the phone number user and it does not provide the handset location. Each HLR lookup is performed as a live HLR query directly to a mobile network operator's HLR database. The HLR lookup does not query the user's phone. The mobile network operator checks their HLR database to see if the telephone number is active, inactive, or currently out of range. The mobile network operator responds to our HLR lookup request with the current status of the mobile telephone number.
HLRLookup.com aggregates together multiple connections to all GSM mobile telephone networks. We send a request to the user to check if the phone number is reachable and find which network the number belongs to. We will query the correct telephone network operator worldwide.
How is the HLR database kept up to date?
The mobile network operator stores the current status of the users' handset in the HLR database. This tagged information shows what services the user is allowed to access eg. voice, SMS and data services.
The mobile network operator keeps the HLR database up to date from their operations service and makes sure that each subscriber is allowed the correct access to the mobile network services.
When a handset is active and moves around a mobile network, this updates the HLR database to keep a record of which Mobile Switching Centre (MSC) the handset is currently being serviced by. The MSC is a server that routes calls to/from the handset and by updating the HLR database with details of the service MSC the mobile network operator can route inbound SMS and voice calls to the handset.
What can a HLR lookup do?
A HLR lookup provides businesses with a tool to check that a telephone number is real and reachable – active and working.

Customers can check user's contact details are accurate – determining if the customer's telephone number is still in use.

Performing a HLR lookup before sending a voice call or SMS allows a client to determine if the telephone is available and switched on. This checks the number is ready to receive the communication and significantly reduces costs.

Integrating HLR lookup into an onboarding or signup process saves time and money. Verifying if the entered telephone number is real before the user leaves the signup process.
What information is provided in a HLR lookup?
HLR lookup is a query to obtain status information on over 4 billion mobile phone numbers. When you HLR query a telephone number we tell you:
If a telephone number is reachable (live), temporarily unreachable (absent subscriber), unassigned (dead) or not a possible number (invalid).

The mobile network operator details that the number belonged to when the number was first assigned. This includes the MCCMNC.

If the telephone number has been ported – details of the current mobile network operator that the mobile number has been ported to.

The date the number was last ported (only some networks provide this).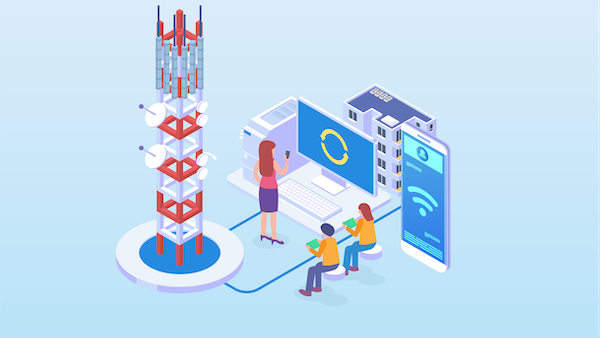 How fast is a HLR Lookup?
HLR Lookups are accurate, effective and fast. Depending on which telephone network you are querying, results can take from ½ second to 5 seconds. We can handle multiple requests per second and we run batches of telephone numbers at around 300 lookups per second. We constantly monitor our service and routing to ensure that we maintain as low a latency as possible and – as our COO, Iain, will attest – routing and management to retain access to 220 different mobile telephone networks across the world is a challenging process!
Why should I use a HLR lookup?
If you're a business that relies on data, know that contacting your customer database can be time-consuming and costly. Financial, retail businesses, call centres, marketing and sales departments may want or need to contact their customers via a telephone call or SMS (text message). Sending an SMS to a customer when their phone number is dead means that the customer has not received the message even if you think they have. Having accurate and up to date information to work with makes your service quicker, more cost-effective and compliant with GDPR and other regulations.
Some Key Benefits of using HLR lookup are:
Keeping your phone data clean – A HLR lookup reveals if your mobile numbers are Live and Active. Enabling you to ensure your customers are always contactable and phone data is up to date.

Only capture live numbers on web form fills – Eliminate time-wasters by only allowing customers to enter valid numbers into your forms using our simple HLR Lookup API

Worldwide reach – Gather information in real-time from 220+ mobile networks around the world.

Route SMS and voice calls – a HLR lookup gives accurate network and carrier information allowing SMS and Voice traffic to be routed effectively by sending the communication directly to the correct network

Checking the telephone number validity – a user may provide a telephone number that is not a possible telephone number. Eg. the telephone number is missing a digit or the telephone area code does not exist. Or sometimes a user may provide a number that could be a real number but is currently unassigned to a SIM card.
How to do a HLR lookup?
To perform a HLR lookup, sign up or log in to your account and enter the telephone number you want to query in our 'Phone Number validator'. Our backend service will analyse the telephone number and check if the telephone number is formatted correctly. If the telephone number is formatted correctly, we will determine which telephone network the number was originally allocated to. We'll send a HLR request to the network operator's database, asking if the number is still active. The telephone network operator will return the information to verify if the telephone number you supplied is live, dead or absent.
This whole process is described as performing a "HLR lookup" or "HLR Query". It's a way of confirming if a given mobile telephone number is real, which network it is assigned to and if the number is assigned to a SIM card.
Written by David Morris
Chief Executive Officer & Founder at HLR Lookup
The centralised HLR lookup service. We provide dependable status lookup for mobile telephone numbers.  We welcome any suggestions for blog posts and are happy to share our insights. If you'd like the team to write up an article about a specific part of HLR Lookup please email us at info@hlrlookup.com.
HLR Lookup – Phone number validation for businesses
Register now for a free HLRLookup account.
Read more posts from HLR Lookup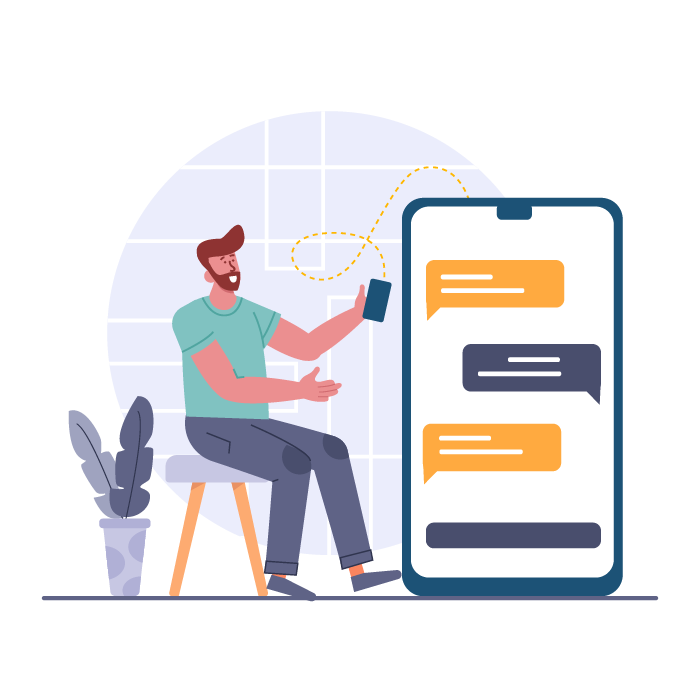 Posted 25th February 2022