New Mobile Number Portability (MNP) Feature
Posted 25th February 2022 in Updates
I wanted to update you this month to discuss our new feature Mobile Number Portability (MNP) – this is a service which has been requested many times over the last few years by a wide variety of customers. To activate the Mobile Number Portability feature on your account and to find out more information, contact our support team who we'll be able to set this up for you.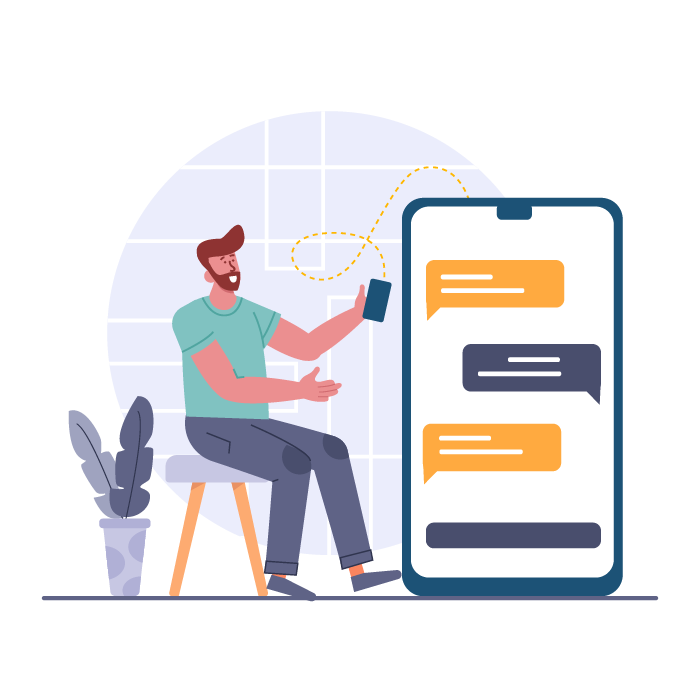 For the vast majority of our customers the value they derive from HLR Lookup is knowing if the telephone number is currently ACTIVE or not. I'm often amazed by the breadth of use cases from our customers – they use HLR information to:
Decide if a telephone number entered into a website form-fill is real

Detect if a user still has a telephone number they provided years ago

Check if a network operator is providing a service to the telephone number

Screen bad or dead numbers which are no longer used
and the list goes on
For our customers who are routing large volumes of Application to Person (A2P) SMS messages or voice calls they don't necessarily need to know if the telephone number is currently ACTIVE – but they do want to know if a telephone number has ported, which network it has ported to and they want to know this quickly. This is an MNP lookup.
Mobile Number Portability Benefits
MNP lookup is super quick and useful for:
Routing SMS messages quickly and accurately

Routing telephone calls quickly and accurately

Minimising costs of SMS and VoIP by choosing a least cost routing provider

Ensuring SMS is delivered to the correct network

Filtering out SMS or calls to impossible numbers

Detecting fake telephone numbers used to avoid Origin Based Routing surcharges on SMS
The MNP ported information is used to decide which supplier to use for the SMS or voice call so that our customers can minimise cost and ensure that the SMS or call is delivered to the correct telephone network. They want to know this portability data very quickly because they are performing the lookup whilst transiting a voice call or SMS message and the longer the lookup takes the longer the caller has to wait before the call is routed to the correct provider.
In the SMS transiting business this latency for the lookup can affect the speed of SMS delivery and for voice calls it affects the Post Dial Delay, which are both key metrics we know our customers meticulously keep on top of to measure speed.
Whilst a HLR Lookup is usually quick (sub 2 seconds), a Mobile Number Portability lookup will provide the ported information in milliseconds rather than seconds. You can think of it as a simplified HLR Lookup.
The large benefit to a Mobile Number Portability lookup, aside from the blazing fast speed, is that each MNP lookup is only half the cost of a HLR lookup – this is a great cost saving over HLR lookup if you don't necessarily need to know if the handset is active, or not active.
Mobile Number Portability Activation
We aren't publicly releasing the Mobile Number Portability lookup API on our site this month, however if you pop an email to our team on support@hlrlookup.com or contact us we can turn on the MNP service for your account. We have a list of countries where we can provide MNP lookups and as usual the API is very easy to integrate.
TPS Unlimited
Did you know we can also offer a fast reliable way of checking your numbers against the UK TPS Register using TPS Unlimited. There are currently 18.3 million registered numbers on the TPS. It is a legal necessity that all organisations including charities, voluntary organisations and political parties do not make marketing calls to numbers listed on the TPS. Checking if the numbers in your customer database are registered on the TPS should be standard practice. TPS Unlimited makes this process fast and simple. Ensure your business never advertises or markets to anyone registered on the TPS and eliminate the risk of large fines, ensuring the reputation of your business remains intact. Sign up for a free account here>
Written by David Morris
Chief Executive Officer & Founder at HLR Lookup
The centralised HLR lookup service. We provide dependable status lookup for mobile telephone numbers.  We welcome any suggestions for blog posts and are happy to share our insights. If you'd like the team to write up an article about a specific part of HLR Lookup please email us at info@hlrlookup.com.
HLR Lookup – Phone number validation for businesses
Register now for a free HLRLookup account.
Read more posts from HLR Lookup